Cancun is the perfect vacation destination if you are looking for warm weather, sunshine, and sparkling water. Add in a few water sports Cancun and you may never want to return home! While there are many different water sport adventures in Cancun, we recommend making sure you have some of the best options on your list. Jet ski Cancun is a must. However, some people will say you cannot end your vacation without participating in a few Aquaworld Cancun water sport adventures.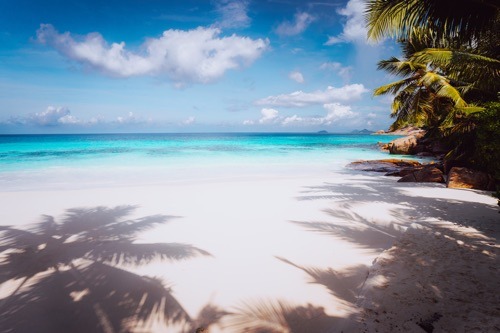 Water Sports You Must Try in Cancun
Snorkeling
Snorkeling is one of the best water sports in Cancun. You don't need a lot of specialized equipment or knowledge. In fact, all you need is a mask, goggles, and an ability to swim. You can easily snorkel right off the shoreline. But if you really want to experience the best snorkeling in Cancun, you must sign up for a snorkeling tour. There are many snorkeling tours to choose from through Aquaworld Cancun and other groups.
A snorkeling tour to MUSA, which is the Cancun Underwater Museum, will have you looking at massive statues under the water. This tour will also have you exploring the marine life at El Farito. Another snorkeling tour option is over at the Nizuc Reef, which is a hidden gem.
Scuba Diving
Scuba diving requires more knowledge and skill. However, if you are willing to learn, you will have an incredible time doing it down in Cancun. Aquaworld Cancun offers different levels of scuba diving, so you can choose the one that meets your needs.
Those without scuba diving certifications can enroll in the Discover Scuba program. The program ensures you learn the basics of diving and actually go out scuba diving in a single day. There are also courses for PADI, SSI, and SDI if you are spending a lot of time in Cancun.
Jet Skiing
The most popular water sport in Cancun is jet skiing. You can go rushing through the water in the ocean or you can take it a little slower over in the lagoon. The best part is you can rent a jet ski Cancun in half hour increments. So, you will never need to leave the water before you are ready to!
Flyboarding
Have you ever gone flyboarding? Do you even know what flyboarding is?? You must put on water-propelled boots to go flyboarding over in Nichupte Lagoon. Those water-propelled boots will have you standing approximately thirty feet over the top of the water. Flyboarding is not the easiest of the water sports Cancun to conquer. However, after a few attempts, you will get the hang of it.
Tackle the Flowrider
Aquaworld Cancun was the host of the World Flowboarding Championships back in 2017. Therefore, we can't think of a better place to do this water sport in Cancun or around the world! The Flowrider is a water sport that is similar to surfing. Once you reserve your space on the Flowrider, you can grab your board and hit the artificial waves. The best part about the Flowrider is you will never need to worry about the weather turning bad. This water sport can be done in any type of weather, even if it is raining.
Subsee Explorer
Do you want to participate in water sports Cancun, but don't want to get wet? It's possible when you take a ride on the Subsee Explorer. The Subsee Explorer is a submarine that doesn't go completely under water. The ride takes approximately thirty minutes. During your time in the water, you will see all types of marine life, as well as the coral that lives within the Caribbean. All these items can be seen through the glass bottom of the submarine.
---
Check out our other Cancun posts:
---
Parasailing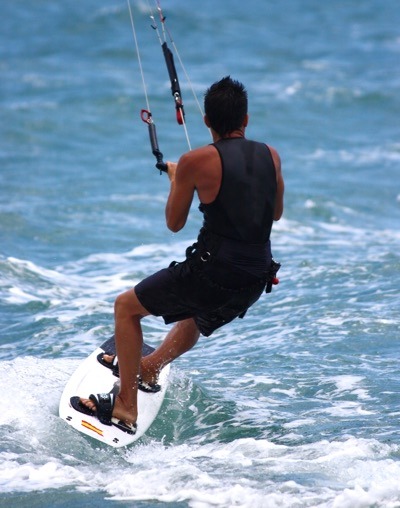 Aquaworld Cancun has taken parasailing to the next level with their version of the Skyrider. This parasailing adventure will have you sitting in a reclined seat. You will be more comfortable as you are being lifted in the air and are soaring over the water. This amazing water sport activity in Cancun is thrilling, but unfortunately, it only lasts a few minutes before you are back on solid ground. You should still do it though, because the memories you will make up in the air are worth it.
Boat Rides
You can easily rent a boat for the day and head out into the Caribbean for a little time in the water. That time can be spent water skiing, swimming, snorkeling, and so much more. However, if you want an adventure that offers a little bit more, we recommend a boat tour. Aquaworld Cancun offers the Jungle Tour. This boat ride will take you through the canals of the lagoon. The boat will move quickly in some areas and will slow down in others, so you can see the beauty that surrounds you.
Another boat ride you will want to consider is a day trip over to Isla Mujeres. While on the island, you can do a lot of exploring. But it will be the snorkeling session towards the end that will pique your interest the most.
Aquabounce
One of the favorite things to do in Cancun is throw on a life jacket and hit the water slides at the Aquabounce obstacle course. You will find these massive water slides in the lagoon. The area is fenced off to keep everyone safe. It is possible to spend all day at Aquabounce. You can go down the slides as many times as you wish and even do a little swimming in between.
---
Mexico is paradise. Check out some of the other locations we've been:
10 things to do in Puerto Escondido
Things to do in San Miguel de Allende
---
Swim with Whale Sharks
When you are in Cancun, you will definitely be spending a lot of time in the water. However, the moment that you will remember the most will be the time you spent swimming with whale sharks. You can only swim with the whale sharks between June and the middle of September, because that is the time the whale sharks are in the area. It is best to book your time to swim with the whale sharks early, because these opportunities book quickly. Once the boat takes you out to the middle of the ocean, you will be slightly overwhelmed as you look out at the massive whale shark moments before you jump into the water. But trust us when we say that you won't experience anything more magical during your time in Cancun!
These are the best water sports Cancun. Many of them can be experienced through Aquaworld Cancun. Only you know which water sports interest you the most. Therefore, you must be the one to add the water sports you love to your itinerary. But if we have a say, it is that jet ski Cancun must be on that list!