A vacation in Mexico is simply not a vacation unless you take the time to venture to the southwest of Mexico City. A short 160 kilometers trip will have you in paradise, or Taxco, Mexico. This beautiful area is surrounded by massive mountains. There are plenty of things to do in Taxco. However, you must not leave until you have seen the Taxco, Mexico silver. This jewelry is made from silver that was discovered back in the area during the 16th century. There is not a lot of silver left to find in Taxco, but that doesn't mean you won't have a lot of fun trying to find a little during your visit.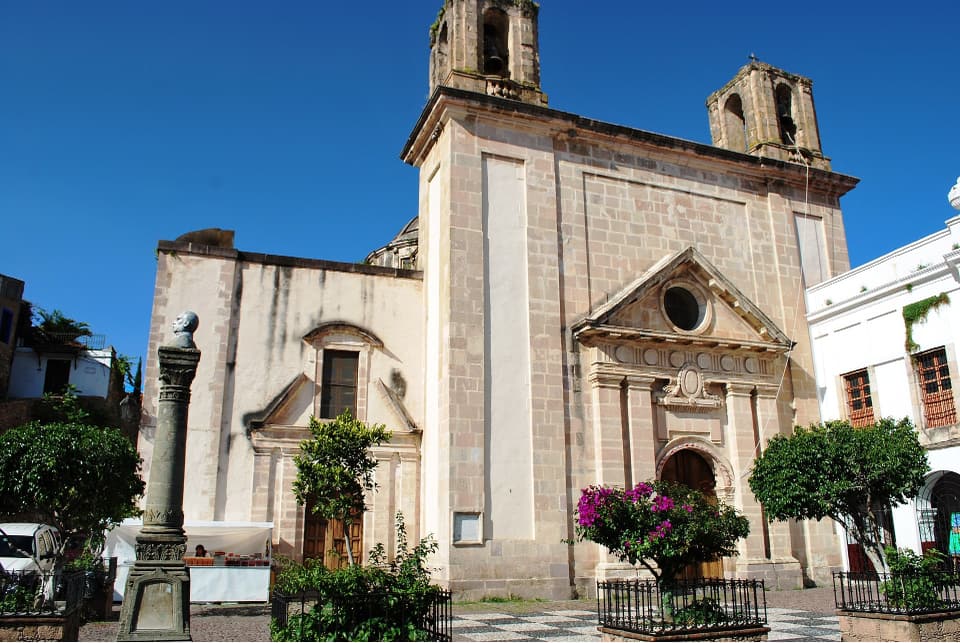 10 Things to Do in Taxco, Mexico
1. Walk Along the Cobblestone Streets of the Town
One of the best things to do in Taxco, Mexico is simply walking along the cobblestone streets of the town. It is an easy way to see the sights, meet the locals, and absorb the ambiance of the neighborhoods. You will be amazed at all the whitewashed buildings you will see, as well as vintage Volkswagen beetles.
2. Watch the Sun Set at the Mirador de Cristo Taxqueño
The Mirador de Cristo Taxqueño can be found up on a hill in Taxco. You can pay to take a taxi up to the top of this hill. However, if you are ready for a little exercise, the hike up takes approximately two hours. One of the first things you will notice when you arrive at this attraction is that Jesus is missing a hand. After that, you will see gorgeous panoramic views of the entire area. This spot in Taxco, Mexico is amazing at any time. But we feel the best time to be there is when the sun is setting for the day.
3. Take a Ride on the Teleférico de Taxco
The Teleférico de Taxco is a cable car that offers another vantage point for seeing the views. The ride up to the top, where the Hotel Montetaxco is located, is about fifteen minutes long. We recommend enjoying a cocktail or a meal while you are there, so you can soak in more of the views. You can easily take the cable car back to the bottom. But you can also take a taxi to reach your destination faster.
4. Shop for Taxco, Mexico Silver Jewelry
You cannot spend time in Taxco, Mexico and not shop for Taxco silver jewelry. After all, this is the silver capital of Mexico! Any Taxco silver you purchase should be marked with either a .925 or .950 stamp. This ensures the silver jewelry is authentic. The best places to do a little shopping include the Spratling workshop in Taxco Viejo and the Tianguis de la Plata, or Silver Street Market. The Silver Museum, or Museo de la Plateria, is an excellent place to watch silversmiths create the jewelry.
5. Visit the Museo Guillermo Spratling
The Museo Guillermo Spratling is also called the William Spratling Museum. This museum is filled with both anthropological and historical items. The three floors contain more than two hundred different artifacts. You will even see a few counterfeit pieces, so you can try to find the differences yourself.
6. Visit Templo de Santa Prisca
Santa Prisca Church, or Templo de Santa Prisca, is a beautiful church. You will find this church over in Zocalo, which is the main square in Taxco, Mexico. This church was constructed between 1751 and 1758. You won't be able to resist seeing all of the nine altarpieces that go from the floor to the ceiling. Just make sure you look up to see the two Churrigueresque towers before you leave.
7. Explore Zocalo Square
Once you have seen every inch of the Templo de Santa Prisca, you must go out to explore Zocalo Square. As you are walking around, you will discover silverware and pottery stalls for your shopping pleasure. Next, grab a cup of coffee or a bite to eat and watch all the activity, as people go about their day. If you are lucky enough to be in this square at night, you might see a dance or musical performance.
8. Visit Casa Borda
Casa Borda was constructed back in 1759. It is a cultural center that contains fourteen rooms filled with exhibits. Each room has photographs, contemporary sculptures, and paintings. During your visit, you may even find yourself enjoying a performance or book presentation. Competitions like the International Guitar Competition and Festival and National Silver Contest are also held in this building.
9. Explore the Taxco Prehispanic Mine
The Taxco Prehispanic Mine is more than five hundred years old. Yet, it was only opened to the public back in 2014. To see the current 150 meters of space, you must climb down quite a few stairs. You must take a tour to see this mine. However, that means you will learn how the miners worked in the space, the tools they used, and how the silver was found.
10. Visit the Cacahuamilpa Caves
The Cacahuamilpa Caves are where ceremonies were held to worship the Chontal Tribe's Gods. During a two-hour tour of these caves, you will see the different rooms that were created inside. There are also plenty of stalagmites and stalactites, as well as other natural features to see when you are walking around. These caves are approximately 18 kilometers from Taxco, Mexico. But that is a short distance for the beauty you will discover once you walk inside.
These are the best 10 things to do in Taxco, Mexico. You can easily add them all to your itinerary when you are visiting this part of the country. However, if you are short on time, you may need to leave a few out. Just make sure the Taxco, Mexico silver is on your list, because that is one thing you cannot miss when you are in Taxco