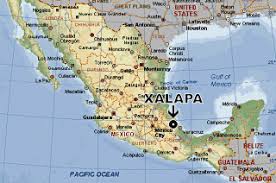 Although Xalapa isn't Mexico's most famous tourist destination, it is one of the most significant cities in Mexico, and one definitely worth visiting. Xalapa is the capital of the state of Veracruz, and as such, it is a busy metropolitan area. However, visitors to Xalapa will find themselves transported to the misty past as they explore the city's ancient relics and mysterious, volcanic cloud forest. If you decide to embark on an adventure to Xalapa, here are the best places to eat, stay, and explore.
Eat
For fine dining, you simply can't beat Catando Ando. This upscale restaurant has impressively high reviews, and it's easy to see (or taste, rather) why. This bar and café has an intimate atmosphere and excellent drinks.
If you're looking for good, authentic Mexican, look no further than Asadero Cien. The tacos here are to die for! And don't forget dessert.
As soon as Fonda El Itacarte comes into sight, you will know that you have picked a good restaurant! Its brightly-painted walls speak Mexican hospitality, and the smells inside are inviting. This restaurant in inexpensive and authentic—a good choice for lunch in Xalapa.
Stay
The Holiday Inn Xalapa is an all-around good place to stay. The price is right, and the location is good. You'll also get the same quality of service you always expect from this chain. Another good option is Posata Del Cafeto. This is a slightly less expensive option, but it still offers nice rooms and downtown attractions within walking distance. You can also find clean and comfortable rooms at Fiesta Inn. There are many great places to stay in Xalapa.

Explore
Xalapa's major tourism draw is the Museo de Antropologia. This mammoth museum gives the most complete picture of pre-Hispanic life in Mexico. Lose yourself in the precious artefacts to learn how the Olmecs, the Totonacs, and other ancient American cultures once lived. When you're done, you can wander through the museum's beautiful gardens.
Enjoy the outdoor scene of the city when you take a trip to Parque Jaurez. Escape the traffic and noise for a while! The park was established well over a century ago, and has since established itself as a center for outdoor activities and socialization. Check out the living statues, grab a bite to eat, or just enjoy the views.
If you love architecture and landscaping, you can't miss the Museo El Lencero. This home was built during the colonial era, and it still maintains the lovely 1840s architecture that made it famous. You can take a walk through the building, or simply browse the flowerbeds in the meticulously-maintained grounds.
Finally, be sure to take a trip into the cloud forest. The misty woodlands are the perfect place for you to get a breath of fresh air and enjoy the local wildlife.
Xalapa is a wonderful place to visit, if you love the city life and local culture! This is a wonderful place to immerse yourself in the heart to Mexico's urban lifestyle. Treat yourself to excellent Mexican cuisine, fascinating local history, and beautiful cityscapes. You won't regret a trip to Xalapa!