A vacation in Cancun brings you the best of both worlds with its fascinating city life and laidback sandy beaches. When you are planning your vacation to this destination, you will want to consider Cancun best places, as well as the best Cancun tourist attractions. There are many things to do in Cancun, Mexico and you will have a fabulous time adding all the Cancun places to visit to your itinerary. There will never be a time when you need to wonder what to do in Cancun, either, because there are so many fun things to do in Cancun. Your list of things to do here will be very long and I recommend making sure that at least half of them are local things. This will ensure you see some of the best places in Cancun during your vacation!
20 Things to Do in Cancun, Mexico
1. Go Snorkeling
One of the best things to do in Cancun is going snorkeling, especially if you love the water. The water in Cancun is crystal clear and there is plenty of marine life swimming around. Plus, one of the largest coral reefs in the world, the Great Mayan Reef, is located in Cancun. If you are unsure of where to begin your snorkeling adventures, I recommend Punta Nizuc. The quiet and calm waters are inviting, and you can see some of the underwater sculptures from MUSA, which is the local underwater museum.
Here are water sports you must try in Cancun.
2. Explore Chichen Itza
Chichen Itza is now considered one of the New 7 Wonders of the World. Therefore, it is one of the Cancun best places to visit when you are vacationing there. This used to be one of the larger Mayan cities and now it is an ancient site filled with numerous buildings. Most of those buildings are in excellent condition, despite their age, and you will want to add them all to your list of things to do in Cancun. If you must choose between them all, then El Castillo must be at the top of your list of what to do in Cancun, Mexico.
3. Venture Out to Tulum
Tulum is another ancient site in Cancun, and it is one of the popular places to visit. This ancient area can be found on the side of a cliff and it looks out towards the sparkling water and the sandy beach below.
4. Explore as Many Cenotes as Possible
Cancun is famous for many things, but the cenotes that are located there are always at the top of everyone's list of fun things to do. A cenote is an underground cavern that is formed when a giant hole has been created. That massive hole almost always leads to a pool of water. You can go swimming in the cenotes, but you can also simply walk around if you forgot to take your swimsuit with you. The most popular cenote in Cancun is Ik Kil and since it is near Chichen Itza, you can usually do both in the same day. If you are looking for more cenotes to explore, Cenote Zaci is another excellent option.
---
Here are some of our other posts on Mexican vacation sites you may like:
Top 10 things to do in Puerto Escondido, Oaxaca, Mexico
Top things to see and do in San Miguel de Allende, Mexico
Top things to see and do in Zacatecas, Mexico
---
5. Take the Ferry to Isla Mujeres
Out in the Caribbean, there is an island called Isla Mujeres. This is one of the best Cancun places to visit, because the beaches are amazing. However, this small island is mostly known for the sea turtles that live there. This is an excellent option if you are looking for unique Cancun tourist attractions, because there are not too many places in the world where you can visit a turtle sanctuary and rehabilitation center. The best thing to do during this part of your Cancun vacation though is taking a glass bottom boat ride to see all the marine life in the water!
6. Visit Sian Ka'an Biosphere Reserve
This UNESCO World Heritage Site is over near Tulum and it is full of both Mayan heritage and biodiversity. The exact size of this reserve is not really known, but it is estimated that there are more than one million acres. Inside that acreage, you will find more than one hundred different mammal species, a thousand different species of insects, and more than one thousand different species of flowers and plants. If you must narrow your list of things to do in Cancun down considerably, make sure this beautiful place in Cancun is up towards the top of your list!
---

---
7. Wander Around the Cancun Hotel Zone
Have you ever walked around the streets of Las Vegas? If you have, then you will know what to expect inside Cancun's Hotel Zone! This tropical destination is one of the best Cancun tourist attractions and you will find it is easy to spend hours there. After you have explored the aquarium and Mayan museum, you can do a little shopping inside the multiple stores and grab a bite to eat from a local restaurant. This is also where some of the best nightlife can be found in Cancun, so you will find yourself over in this area more than you originally planned.
8. Participate in Xoximilco
Xoximilco is a traditional Mexican fiesta that is one of the fun things to do in Cancun. This fiesta is always on a Mexican gondola that is covered with colorful decorations. Throughout the festivities, the gondola will transport you through the canals, so you can see the gorgeous sights. You will enjoy a delicious Mexican meal while live music plays in the background.
---
---
9. Take a Catamaran Cruise
If you are looking for one of the best things to do in Cancun, Mexico, you must add a catamaran cruise to your list. There are many different catamaran cruises offered every day, so you can easily choose the one that interests you the most. You can even take two or three catamaran cruises during your Cancun vacation, so you can go sightseeing, snorkeling, and even dance out on the catamaran during your ride. I recommend taking one of these cruises at night, so you can watch the sunset over the water.
10. Wander Through the Museo Maya de Cancun
If wandering around the Cancun Hotel Zone doesn't sound like a fun thing to do in Cancun, I recommend you at least venture over there to see one of the best Cancun tourist attractions. The Museo Maya de Cancun has been open since November of 2012. This is the best place to visit in Cancun if you are interested in learning more about Mayan history, art, and archeological items. While there are thirty-five hundred artifacts in this museum, you will be more intrigued by the San Miguelito archeological site that is also located there.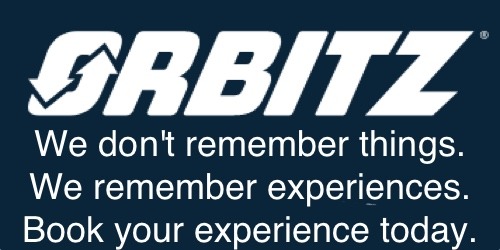 11. Explore the El Rey Ruins
On the list of Cancun best places, you will discover the El Rey Ruins. It is a temple complex that consists of forty-seven structures. Some of those structures are in complete ruins with just their foundations visible, while a few will have walls and other important features.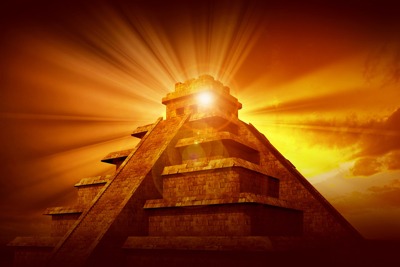 12. Relax on Playa Tortugas
There are plenty of beaches in Cancun but visiting Playa Tortugas is one of the local things to do in Cancun. This beach has a laidback vibe, as well as soft sand and plenty of options for activities. While you can spend your entire day relaxing in the sand and walking along the pier, you may want to add bungee jumping to your list of things to do in Cancun for that day. If that isn't enough for you, I recommend heading out to Isla Mujeres since the ferry leaves from this sandy shoreline. The best part about this amazing Cancun place to visit is there are multiple open-air restaurants for you to enjoy when you are hungry throughout the day and night.
13. Venture Through Downtown Cancun
As you are wondering what to do Cancun, Mexico, you may not even consider venturing through downtown Cancun. However, this part of Cancun is filled with a plethora of local culture and it is where many of the locals live. This is the perfect place in Cancun to shop for souvenirs and dine on delectable local street foods.
14. Visit MUSA
MUSA is an underwater museum in Cancun, and it tops the list of Cancun tourist attractions. As one of Cancun's best places to see, you must make sure you do not miss out on the chance to see the sculptures underneath the water. You can experience this museum in many ways with the multiple tours that are offered. If you are not a fan of being in the water, you can choose the glass bottom boat tour. However, feel free to do the snorkeling, diving, and jungle tours during your visit as well. There are five hundred sculptures in all under the water in this museum, so plan your visit accordingly.
15. Attend a Tezmacal Ritual
There are so many traditional ceremonies held in Cancun and you can attend one of them when you are visiting. The Tezmacal ritual is a Mayan ceremony that will purify your mind, body, and soul. This ceremony takes place inside a very small hut, which is heated with hot rocks. A local shaman will conduct the ritual for you. He will do different chants as he creates steam by pouring water over the hot rocks. All types of herbs will be used to summon the spirits too. This ritual has been performed since ancient times and you will feel at peace when it is completed.
16. Go Ziplining
You cannot visit Cancun and not add ziplining to your list of things to do. There are a few different parks that offer ziplining, but the closest one to Cancun is Selvatica. They have ten different ziplines and you can enjoy them all, as you see areas of Cancun from different vantage points.
E17. Experience the Gorgeous Views from the Cancun Scenic Tower
One of the best places in Cancun for gorgeous views is the Cancun Scenic Tower, or Torre Escenica. This tower is three hundred feet tall and it offers spectacular views of Cancun and the entire coastline. This Cancun tourist attraction spins three hundred sixty degrees slowly, so you can truly appreciate the views that are surrounding you. The ride takes approximately five minutes, but you can spend an additional fifteen minutes up there taking pictures.
18. Go Shopping
There are many different places in Cancun to go shopping, but none of them are as wonderful as Mercado 28. This massive flea market contains six hundred vendors. While they sell practically everything, you can find many handcrafted items to take home as souvenirs. This is an excellent place to work on your bargaining skills, but make sure you are offering a fair price.
19. Take a Day Trip to Las Coloradas
Las Coloradas may be three hours from Cancun, but it is definitely a must-see destination during your Cancun vacation. The pink lakes in this small fishing town are within a nature reserve that is one hundred fifty thousand acres in size. The color of the water is caused by the red plankton and shrimp that live in it. This is definitely a fun place to visit while in Cancun and you must take your camera to capture it in pictures to take home.
20. Go Swimming with Whale Sharks
There are a few places near Cancun to go swimming with the whale sharks, so if you are brave enough, you must sign up for a tour. These creatures are huge, and while they are wild, they often act playful when they are swimming near people. The best time to swim with these sharks is during the months of June and September, so plan your Cancun vacation carefully if you want to add this activity to your list of fun things to do in Cancun.
These are the twenty best things to do in Cancun, Mexico, and many of them are the best Cancun tourist attractions. As you are adding Cancun places to visit to your list, make sure a few of them are local things to do in Cancun. This will ensure you are embracing the life of the locals and seeing what are considered the Cancun best places. I recommend creating your itinerary carefully though, because there are so many things to do here and it can be difficult to squeeze all those places in Cancun into the short time you have available for your vacation. No matter what, when you are considering what to do, you must make sure you also have fun things to do in Cancun on your list, so you enjoy every second of your visit.