Are you dreaming of paradise for your next vacation? Puerto Escondido will check off all your boxes and then some. You will find yourself relaxing in paradise, while still having the thrills you desire when you are away from home. Once you add in all the incredible hotels in Puerto Escondido, you will quickly realize that this is where you must vacation every year. You may even want to choose any of the places to stay in Puerto Escondido to be your new home away from home.
8 Unique Places to Stay in Puerto Escondido
Hotel Santa Fe Puerto Escondido is a luxury hotel in Puerto Escondido. While you can stay in a standard room at this hotel, it is recommended that you choose one of the junior or master suites instead. The junior suites are slightly larger than the standard rooms. They also have a balcony that overlooks the pools and garden. Of course, the master suites are the most luxurious. They each have multiple balconies, living rooms, and gorgeous views of the ocean.
This hotel in Puerto Escondido offers assistance with booking tours. They can also answer any questions you may have about sightseeing in the area. Of course, you may find yourself spending so much time at the pools and the beach, you won't have time for anything else!
When it comes time to eat, there is a restaurant at Hotel Santa Fe. The menu is filled with Mexican dishes. You can also find seafood dishes and international meal options on the menu.
Here's a list of beaches in Puerto Escondido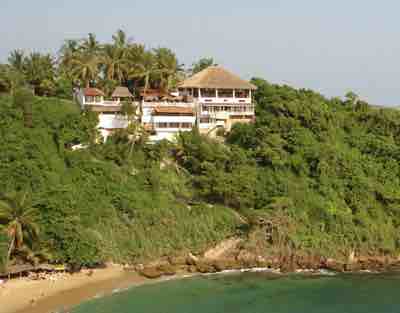 The Villas Carrizalillo is another luxury accommodation in Puerto Escondido. This resort in Puerto Escondido is only five minutes from the local airport. There are twelve villas in all. Each one offers guests solitude for their stay. Some of the villas are quite small, while others have three bedrooms. All but three of the villas offer full kitchens.
Your day will begin with a free continental breakfast. From there, you can head to the beach or the swimming pool or you can venture out for some sightseeing. At the end of each day, you will want to reserve a table at the Espadin Restaurante. This restaurant offers some of the best views in Puerto Escondido, especially at sunset. The menu is filled with Mexican cuisine, but make sure you add one of the signature cocktails to your order.
When is the best time to visit Puerto Escondido Mexico?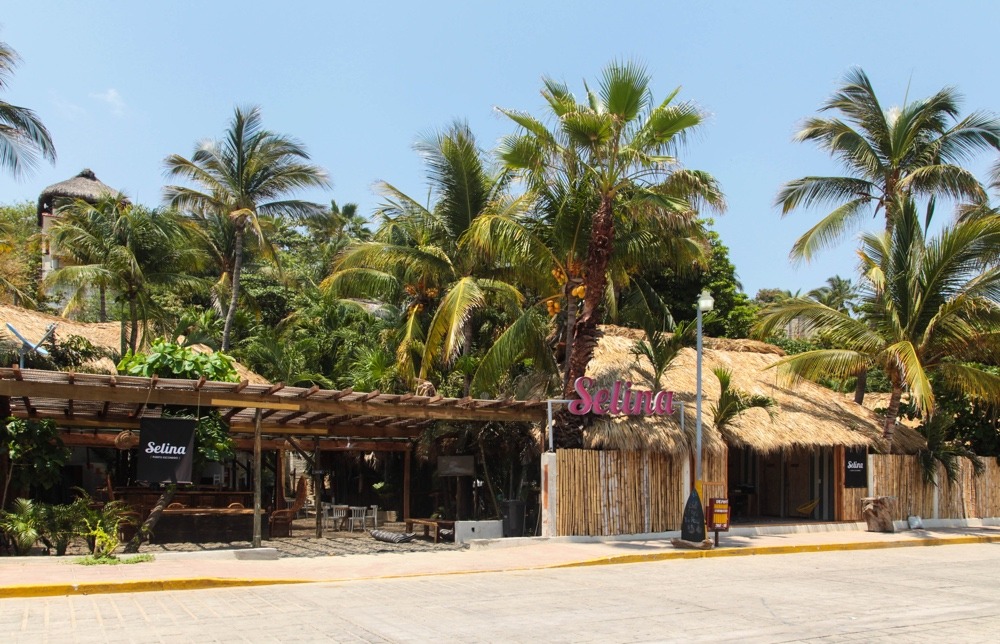 As you are looking for one of the best hotels in Puerto Escondido, you may discover that Selina Puerto Escondido is perfect for your needs. This is a hotel and hostel all rolled into one, so you can have the experience you desire during your stay. You will find Selina directly on Zicatela Beach. This beach is known for being one of the best places to surf and watching dolphins out in the water. Of course, this beach also heats up at night, so you will want to enjoy the nightlife there, too.
When you are not at the beach or sipping a cocktail by the pool, you may find yourself back in your room relaxing. While you can stay in a community room or a standard room, I recommend the loft or suite. Although, you may prefer the teepee, which is perfect for two people.
---
See our review of Selena Puerto Escondido
as well as 10 great restaurants in Puerto Escondido
If you're staying in an Airbnb or VRBO, check out advantages of Airbnb and VRBO for renters.
---
Vacationing with a large family can be an issue when it comes to places to stay in Puerto Escondido. Thankfully, Casa Nova can fit larger families under one roof. You can easily fit up to nineteen people within the Casa Nova villa at Tierra en Armonia. They do have smaller villas if you are not traveling with that many people.
Casa Nova has its own private pool. This is in addition to the fully equipped kitchen and dining area. When you reserve this place to stay in Puerto Escondido, you will need to know how many people will be staying there. The reason for this is they charge per person. Therefore, you will never pay more than you need to at this hotel in Puerto Escondido.
Hey, since you're coming to visit, here are the…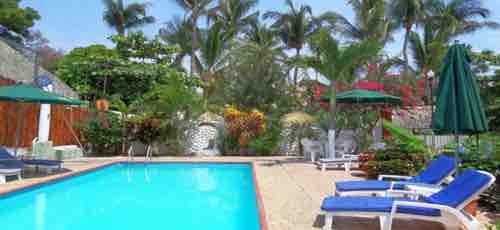 While the rooms do not have air conditioning, you seriously do not need it since the structure is built out of adobe. This keeps the rooms very cool even during the hottest part of the day. Try to reserve one of the rooms on the top floor for the best experience. You will find yourself sitting out on your balcony when you are not at the beach or pool. This hotel can arrange many different sightseeing tours and activities for your vacation.
Here's another post on Puerto Escondido hostels you may like.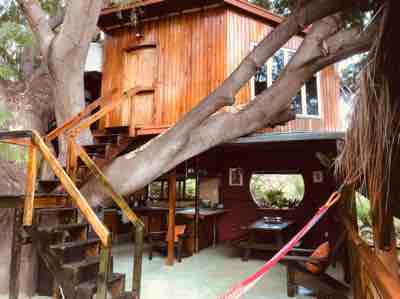 Not every place to stay in Puerto Escondido is a hotel. You can easily choose to spend your vacation in this amazing and unusual tree house. While staying in this tree house is incredible enough, you will also find you are in the area of La Punta. That is where all the young surfers hang out when they are not out catching the perfect wave.
There are three bedrooms in this treehouse, which is constructed around a massive Parota tree. This place to stay in Puerto Escondido is best for children over eight years old, due to the location of the house from the ground.
As a guest, you can easily walk to the nearby beach in minutes. The hosts of this accommodation lead hikes three days a week, so you can get an authentic look at the countryside. The kitchen is perfect for making all your meals, but you probably won't spend as much time in there as you first think. The local restaurants and bars close by will be calling your name instead.
---

---
Hotel Casa Beu is one of the hotels in Puerto Escondido that is close to La Punta. This is another adults-only hotels in Puerto Escondido. As a guest, you can easily reach Zicatela Beach from your room in five minutes or less.
The rooms at this hotel are spacious and offer free Wi-Fi. While you may want to spend all your time at the beach, do not forget about relaxing at the pool. The courtyard is also the perfect spot when you are looking for some tranquility in the mornings or later in the evenings.
A continental breakfast is offered each morning. For the rest of your meals, you can easily head down to downtown Puerto Escondido to dine at all the restaurants located there.
Larger groups have many options when it comes to finding places to stay in Puerto Escondido. Casa Margarita is a three-story home that fits up to six guests. This accommodation is near the Casa Margarita Bungalow, which can be rented at the same time to fit more people.
The bedrooms at Casa Margarita are quite spacious. The kitchen is large as well, but you will spend most of your time in the lounge area. The roof terrace is perfect for watching those mesmerizing Puerto Escondido sunsets. You can also watch that same sunset from the swimming pool.
These are the eight best places to stay in Puerto Escondido. While you can easily choose any of the hotels in Puerto Escondido, you may prefer one of the more unique options available. No matter what you choose for your accommodations though, you are guaranteed to have an amazing time in this part of the world!