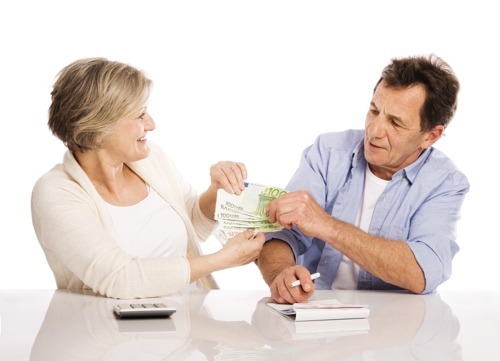 All that vacation time you get from work really should be used for something other than lounging in your backyard! While you may think it simply isn't possible due to the cost of travel, I can guarantee that there are plenty of ways to travel cheaply in the USA. As you are looking at how to travel cheap in the USA, you will discover so many ways to travel cheap and not miss out on all the adventures that are waiting for you. You can also utilize these best ways to travel cheap, as you determine how to travel the world cheap or just how to travel cheap anywhere you want to go!
10 Ways to Travel Cheap in USA
Staying in a hotel can cost quite a bit of money, which doesn't always help with how to travel cheap in USA. If you choose to stay in an Airbnb instead of a hotel, you will save money in more ways than you think. In addition to the Airbnb costing a lot less than a hotel, you will save some cash since you will have access to a kitchen, laundry room, and even amenities that some hotels don't offer.
2. Purchase Food and Prepare Your Own Meals
Most people think that they must go out to eat for every single meal when they are traveling, but that is not the case. If you are looking for ways to travel cheaply, one of the best is either taking food with you if you are driving or purchasing food once you reach your destination. Preparing your own meals is one of the best ways to travel cheap, because you can enjoy a meal for a fraction of the price you would pay at a restaurant.
3. Research Airline Tickets
Every airline has its own price for flying you to your destinations, so you must do your research if you want to learn how to travel cheap in USA. As you are checking different airlines, you should also check nearby airports. The price difference between two airports can be enough to make the drive to a slightly further airport worthwhile. It is also important to pay attention to the baggage fees, and other fees that some airlines tack on at the end. What appeared to be a fabulous deal may end up costing you more in the end if you are not careful!
4. Utilize Travel Rewards
Airlines, hotels, and even rental car companies offer rewards for their loyal customers. If you do not mind staying at the same types of hotels or flying with the same airline, you can easily find ways to travel cheap using the points you earn from other trips.
You can also sign up for a travel rewards credit card, as long as you can pay it in full every single month. You can easily charge all your regular expenses and let the points accumulate until you are ready to redeem them.
---
Here are some other of our articles you may enjoy:
The future of travel: 10 things will change post Covid-19
10 best credit cards for travel in 2020
Get travel rewards and get paid, too
---
5. Attend Free Events or Utilize Free Days at Attractions
Most cities have museums that offer free admission days and a few attractions also have the same offer. There are also many free events all over the country that you can take advantage of when you are trying to find ways to travel cheaply in the US.
6. Purchase a City Tourism Card
Quite a few of the major cities like Boston and Nashville have a city tourism card that you can purchase. These might seem pricey at first, but they are not. Most of the time, you can enter multiple attractions for that one low price, and you receive discounts at many other attractions and some restaurants too. Some of these tourism cards also allow you to ride public transportation for free.
7. Embrace Public Transportation
If you happen to fly to your destination, you may be tempted to rent a vehicle. This will not fit into your goal of finding the best ways to travel cheap though, so I recommend embracing public transportation instead. The cost for a bus ride is usually really cheap and most areas have a deal where you can ride as many times as you wish for a set amount of days for a lot less than what a car rental will cost you.
8. Plan Your Trip for the Off-Season
Every part of the United States seems to have an off-season. One of the tricks to learning how to travel cheap in USA is to know when those off-season times are for the areas you want to see the most. By choosing to travel during those times, you can save quite a bit of money on your entire trip. The reason for this is accommodations are always cheaper during these months of the year and airfare is cheaper as well. You may not be able to lower your food bills during the off-season dates, but you should find incredible deals on all the attractions you want to visit.
9. Create a Daily Budget
One of the best ways to travel cheap in the USA is to create a daily budget. While this may seem silly, it does help, because it allows you to be creative when it comes to planning your trip. You may think that you want to stay at a plush hotel, but once you add up the costs, it will encourage you to consider all your other options for your accommodations. The same is true when it comes to planning your meals, transportation, and even the activities and adventures you have while you are on vacation. Plus, if you happen to splurge one day, you can easily make up the difference the next day.
10. Consider Last-Minute Deals
As long as your job is flexible and you can take off with a moment's notice, you can easily take advantage of the many different last-minute deals that pop up every single day. This is not always the best option if you want to go to California and will not travel anywhere else. However, it is an excellent way to travel cheap if a deal pops up for Alaska, Texas, or Tennessee and you don't really care which destination you visit.
These are the ten best ways to travel cheap when you are looking for information on how to travel cheap in USA. There are many other ideas and options for how to travel cheap though, so you can always incorporate many different ways to travel cheaply during all your trips. The best part is once you find all the ways to travel cheap that you are comfortable with, you can easily learn how to travel the world cheap as well. Check out these cheap travel ideas today and make your next vacation the one that you finally do under budget!