Mexico is a country surrounded collectively by the Pacific Ocean to the west, with a combo of a little of the Caribbean and a lot of the Gulf of Mexico on the east – making Mexico ideal for beach holidays. Although there's more to Mexico than just long beautiful beaches and empanadas. this country also has a pristine cultural heritage that encapsulates in itself ancient ruins, vibrant hillsides and stations, natural wonders and from an urban perspective thriving and developed cities such as its Federal Capital; Mexico City. Most 'travel enthusiasts' usually assume it as a summer holiday destination, that is, however, a misconception, as there are loads of places to visit in Mexico and coming to our point; here are the best cities to visit in Mexico this winter.
1. Mexico City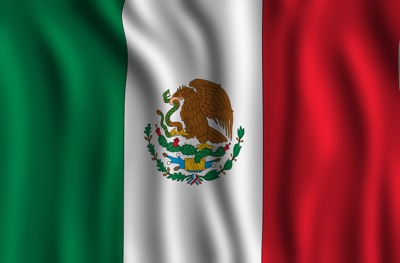 Starting out we have Mexico's bustling capital, Mexico City, which is one of the most liveliest cities in the world – with its vibrant food and vivid nightlife scene, the range extends to Michelin star restaurants to salivating-worthy street food, to bars and discos, it is a true haven for party goers and people of the youth. However, during your winter break stay here make sure to check out the city's rich culture which is a testament to Mexico itself: Museums based on anthropology, art and theatre, history and even booze. Moreover, you can also access the ruins the ancient of Aztec City and pay a visit to the lovely churches and cathedrals, making this one of the best cities to visit in Mexico this winter.
2. Cabo San Lucas
The advantage that Mexico's northern neighbors have, especially the ones living in Los Angeles and San Francisco is that they are just a mere 3 hours away from this coastal gem, with its mild winter climate it sums up for the perfect winter break you need, a concoction of adventure and relaxation just located at the southern tip of the Baja California Peninsula. Additionally, like its capital, this city also has a thriving and busy nightlife with a variety of bars, clubs, and discos. Moreover, Cabo San Lucas also has the geographical leverage of being safe from natural coastal and climate disasters like hurricanes, making it an ideal destination for you to visit in Mexico's winter.
---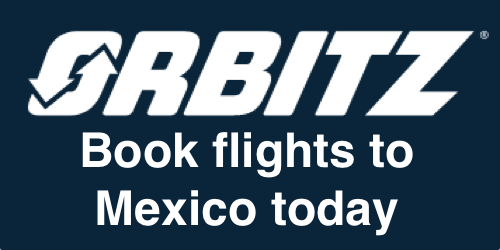 ---
3. Cozumel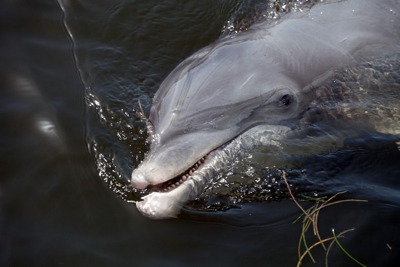 While it lies more towards the secluded part of Mexico's Caribbean coast, it is a peaceful destination for you to wind down for your winter holidays, as most people overlook this destination during their visit because of it being relatively unknown to the larger tourist demographic. Its attractions include the historical riches of the Mayan Ruins in the Yucatan Peninsula. Even if you don't have any significant interest in history tours, the serene beaches themselves alone are worth visiting, making this one of the best cities to visit in Mexico. The island has a variety of aquatic activities that range from scuba diving, snorkeling, cliff diving, etc. Moreover, exposure to the vast natural ecosystem that habitats in the Chankanaab lagoon sector. It has species of dolphins, sea turtles, and manatees, the frequent it's underwater caverns.
4. Acapulco
To celebrate winter in Mexico, experience this city's notorious romantic charm, for couples both new and old. It is quite economical so it's ideal for honeymooners that are on a budget or for retired ones who just want to relax but vacation or live on a budget. Like other cities this also has a vivacious nightlife that is dazzling with its nightclubs and street culture for the romantics, along with an array of water sports and beach lounging in the day, this makes for a good place to visit this winter in Mexico.
---
Want to see more about Mexico? Check these posts out:
Top things to see and do in San Miguel de Allende, Mexico
Top things to do in Mérida, Mexico
Top 10 things to do in Puerto Escondido, Oaxaca, Mexico
---
5. Cancun
A city on the Yucatan Peninsula, this city is known for its beaches, nightlife, and high-fi luxury resorts. Its perhaps most popular amongst students during their semester breaks when they come to take some time off from tedious study routines by enjoying and partying. It probably has the country's most extensive tourist-accommodating activities which is also why it is immensely popular. From its iconic nightlife scene to its populous beaches, it has been a major player in Mexico's tourism. During the winters, Cancun is blissful and comforting enough, making it one of the best cities in Mexico for winters.
6. Guadalajara
Mexico's second-largest city is definitely one of the best cities to visit in Mexico. Being the birthplace of iconic Mexican testaments like Mariachi bands and tequila, along with other sightseeing attractions like cultural and historical artifacts. Most of these are located in the Centro Historico. The city also has a vibrant football scene, with two home teams; Chivas and Atlas. Needless to say, both of their respective fanbases make the atmosphere dynamic and thus contributes to the whole in the city's electric energy. The party scene is as ever prevalent with Estacion Pub running an arena bus every Tuesday night, along with thematic schemes such as makeup masks. This city thrives of festivity and culture, inviting you to spend this winter in Mexico.
7. Monterrey
This is Mexico's third-largest city, which is an industrial metropolis. This, however, has a lot more to offer than just a concrete jungle. This city harbors breathtaking scenic mountains and thus activities like hiking, trekking, mountain biking, and rock climbing are definitely on the to-do list for eco-tourism. Whilst in the city, after visiting the Mexican History Museum, you may even catch a boat cruise up to the Parque Fundidora, the city's manmade river. Stick around for the sunset, and then grab an early dinner of the local delicacies. This is another excellent place to visit in Mexico this winter.
---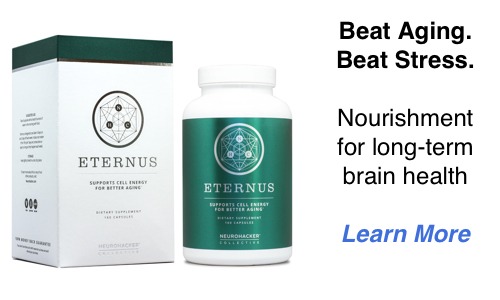 ---
8. Puerto Villarta
This place essentially has everything; all-inclusive resorts, high-end breweries along with amazing food varieties, enthralling adventure activities like bungee jumping, paragliding, skydiving, etc. While the city has a party scene itself, the real deal hits at night at the outskirts of the city where it goes on all night at the local clubs and bars. There are also lots of boutique and souvenir shops where you could buy memoirs for your trip, while on a visit to the coastal Nuestra Señora de Guadalupe church.
9. Tulum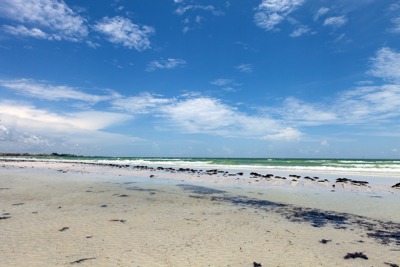 Known for its pristine white sand beaches and coral waters – this place has become a favorite on the adventure for beach seekers. It's an ideal spot for snorkeling, diving, etc. Also, the option of dining and wine throughout the day is available. Its versatile in the sense that people who seek peace enjoy here and so do adventure enthusiasts who want to have an active holiday. There is plenty to do in your vacations here, making it one of the best cities to visit in Mexico this winter.
10. Oaxaca City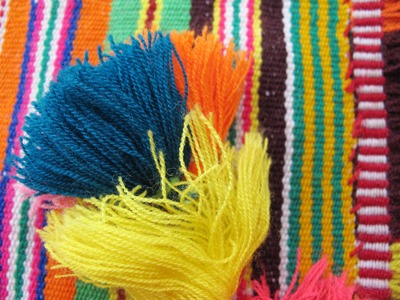 Perhaps the least known among the best 10 places to visit in Mexico, Oaxaca City is a lovely colonial city which harbors some of Mexico's best cuisine, markets and art scene. Much of the place thrives on its historical significance – all of its story told via murals painted all over town. Additionally, The 16th-century Templo de Santo Domingo church exhibits a rich baroque interior, which is an area of interest to tourists and locals alike. This is also the host for the Guelaguetza festival, which presents Mexico in all its cultural diversity, vigor and indigenous history which is characterized by traditional dances, songs, and music. Needless to say, this place should be on your list to visit in Mexico this year's winter, with all of its warm and colorful vibes.