Thinking about where to vacation this summer? Dreaming of lounging on the beach? Ever heard of Carlsbad? No, not the one in New Mexico. The one in California, North County San Diego to be exact. While Carlsbad, California is known for its beautiful beaches, there is no shortage of places to shop, restaurants to check out, and culture for you to experience. You will seldom find yourself saying the words "I'm bored" when you're visiting our little beach city and the Carlsbad Village (downtown), so if you ever find yourself visiting, here are ten of the best things to do that'll make you feel like a local in no time. So, here are the top 10 best things to do in Carlsbad, California.

1. Caffeine kicker
Some of the best coffee shops are located in Carlsbad, and my personal favorite being Vinaka Cafe. Vinaka's eclectic atmosphere provides a comfortable workspace, quiet study group location, or the perfect spot to just unwind with a good book and a cup of Joe. The staff is friendly and personable, and the locals know this is the place to go when you're in need of a caffeine fix.

2. Shopping and entertainment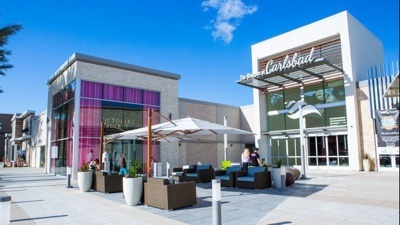 Carlsbad recently renovated the Westfield mall, now known as The Shoppes at Carlsbad, and it is quite the upgrade if I do say so myself. Stores such as H&M, Victoria's Secret and Macy's have been revamped for a great shopping experience. Not in the mood to shop? You can also watch a movie at the new Regal Cinemas, play skeet ball at Dave & Busters, or check out the extensive list of beers at Yard House. So much to do, and that's why it made this list of top things to do in Carlsbad California.

3. Speaking of beer…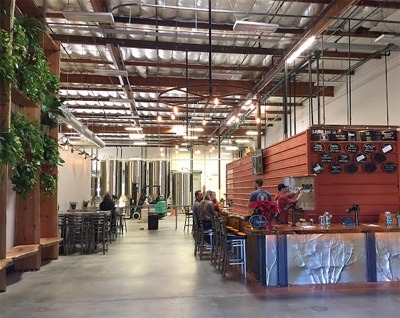 San Diego has officially become the #1 craft brewery destination in America, and Carlsbad has no shortage of breweries. You can find several breweries all around Carlsbad, but a personal favorite of mine is Burgeon Beer Company. One of my favorite perks about this brewery is that it's dog friendly, so feel free to bring your four legged fur baby along while you enjoy some tasty brews.

4. Not into beer?
If you're feeling a little fancy, Carlsbad has a nice restaurants, too. One great and upscale restaurant in town is Black Rail Kitchen + Bar which includes great craft cocktails and wine. It includes indoor and outdoor seating featuring live Jazz three nights per week. This is one of the don't miss top things to do in Carlsbad California.
5. Tacos and Tequila

No visit to the West Coast is complete without some great Mexican food and a margarita (or three). You can't go wrong visiting the the brand new La Cocina Mesa Mexican Cuisine restaurant. Stop by for street tacos on Taco Tuesday, and sit outside and enjoy live music three nights a week.

6. Turntables and Tunes
Spin Records, located on Grand Avenue, offers the shopper vintage and current vinyl, cassette tapes and CD's. Spend some time in here to find the perfect souvenir or musical treasure. The knowledgeable staff will take the time to answer questions and help shoppers find the music they're looking for.

7. Groceries and Succulents Galore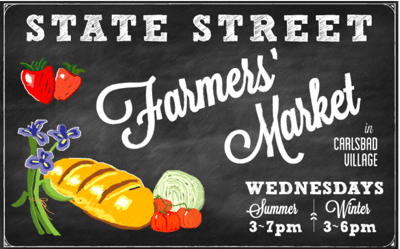 Every Wednesday from 3-6 PM, the Carlsbad Farmers Market offers its version of a farmer's market. Looking for fresh produce, crafts, flowers, or trinkets? This market has a little bit of everything for everyone. Located on State Street, there are lots of cafes and wine bars you can sit and sip while watching the shoppers go by. Be sure to stop by the Bitchin' Sauce booth for a taste of some delicious Carlsbad manufactured chip dip.
8. Time to boogie!
You'll never have a boring night out in downtown Carlsbad. On Mondays, Hennessey's Tavern on Roosevelt Street offers a shot and a beer for $5. Bring your friends for karaoke and dancing at The Alley on Grand Avenue on Sundays through Tuesdays. Boars Cross'n, also located on Grand Avenue, has a big dance floor, several pool tables, and even live music on occasion. On a Saturday night, nothing is more entertaining than watching the Rod Stewart lookalike moving and grooving on the dance floor at Coyote Bar & Grill in the village.
9. Paddles & Pedal Boats
The Carlsbad Lagoon offers several water sport opportunities for all ages. Your little one can body surf in the shallows while you try stand up paddle boarding. If speed is more your style, try a jet ski or wave runner, but don't forget your sunscreen, sunglasses and a picnic to enjoy by the water. I recommend checking Groupon for deals on rentals!

10. You'll never go wrong with a chill day on the beach
For the quintessential tourist stop in North County, Carlsbad has some of the nicest beaches you'll find in San Diego. Bring your volleyball to the courts at South Carlsbad State Beach, check out the tide pools at Terramar Beach, or drop your blanket just west of Beech Avenue and call Knockout Pizza to get a pizza delivered right on the sand. Want more dining options? See our best restaurants in Carlsbad California.
Honorable mention not making this list is seeing the beautiful Carlsbad Flower Fields, which is a sight to behold. Additionally, while in the area, check out the many San Diego tide pools.
Here's our to 10 things to do in Carlsbad California. Go check it out.

Love the beach? Check out our Top 10 Things to do in Puerto Escondido, Oaxaca, Mexico.