The Bank of America Travel Rewards Credit Card is BOA's travel card with no annual fee. Generally, when it comes to travel card rewards you don't have many options with no annual fees. Most amazingly, the rewards which come with everyday spending of the Bank of America Travel Rewards Credit Card can be redeemed for any type of travel with ease. However, these rewards come with a fixed value. This is a bit different compared to other valuable miles. Therefore, getting amazing rewards without an annual fee is absolutely worth considering, because you don't have to pay extra to get these amazing options.
Why considering Bank of America Travel Card Rewards is effective?
How this can be an effective option for you? Make sure to read the information given below. Knowing these benefits will provide you the information to see if it is an effective option for you.
So, without any further delay let's have a look at the benefits of Bank of America Travel Card Rewards given below:
1. Zero foreign transaction fees
If you travel internationally, this is an amazing opportunity for frequent travelers. Foreign transaction fees can really add up. Even more, the BOA option comes with no limit on the rewards you can earn, and all the rewards points have no expiration date. So, for the frequent international traveler, the Bank of America Travel Rewards card is a big YES.
Most amazingly, by using a travel rewards credit card, you don't have to pay any annual fee, either. This can make BOA rewards travel cards the best option for the budget savvy travelers, too. So, get ready to earn rewards with every purchase, and save with zero annual or foreign transaction fees.
2. Simpler to earn rewards
Various other travel cards offer flashy features which can overwhelm consumers, while the Bank of America Travel Rewards Credit Card comes with refreshing simplicity. It includes opportunities to earn bonuses and can make it easier to add rewards in various ways. Additionally, it comes with a straightforward and simpler point structures which is easy to understand. Whether you are a hardcore or a budget-savvy traveler, it can provide your rewards needs with ease.
3. Earn points with every purchase
As a consumer with BOA's card you will earn flat 1.5 reward points for their every purchase. Wherever and whenever you spend a dollar, you will earn flat 1.5 points in return. Again, these points come with no expiry date and no point caps. Even more, you can earn 150 points with the purchase of every 100 dollars. This travel reward card comes up with higher rewards for your purchase as compared to other no annual fee cards.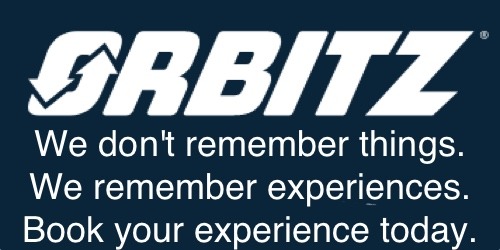 4. Earn amazing loyalty bonuses
With this BOA travel card, you can not only earn points with every purchase, if you are a BOA customer you will get 10 to 75%-point bonus. This point bonus will depend on the brokerage account balance or size of your account. Here is the detail of the loyalty bonus which you can earn with a bank of America travel rewards card:
Base Bonus: $360
Customer bonus 10%: $396
Gold bonus 25%: $450
Platinum bonus 50%: $540
Diamond bonus 75%: $630
These loyalty bonus options are undoubtedly sweet incentives that you can enjoy by keeping your money at BOA or Merrill Lynch.
5. Redeeming point is always easier
When redeeming point from the traveler rewards card, most banks include a huge list of constraints. However, in the case of the BOA card there is nothing like this. Instead, you can easily redeem your earned reward points whenever you want. Even more, the process of redeeming your rewards is quite simpler. The entire process comes without any hard and fast rules making the Bank of America travel rewards card a better option to consider.
6. Sign-up bonuses
Most interestingly, the Bank of America travel rewards card comes with an amazing sign-up bonus. This bonus is available for online sign-up options only. However, the sign up bonus will let you get 25,000 bonus points. While you can get these points by spending $1000 in the duration of the first 90 days. This is a $250 bonus statement credit which is quite easier to achieve. With a no-fee travel card this fee can be a little more. That is why most of the people are considering it more valuable. Because most of the travel rewards cards come with a welcome bonus of only $150.
---
Here are a couple of other posts you may enjoy:
How to Become a Travel Agent in the USA
Benefits of American Express Travel Insurance
---
How to redeem Bank of America travel rewards
With Bank of America redeem travel rewards, your earning are only restricted to the relatively modest points value of the card. However, rewards points are worth a penny each which is standard for other reward cards. However, redeeming your rewards points with the Bank of America Travel Rewards Card is simple. You only need to make a qualifying travel purchase to get repaid, and, there is an amazing range of expenses which can qualify travel reimbursement. This range may surprise you.
Airfare
Car rentals
Hotels
Parking fees
Pubic transportation fees
Amusement parks
Tolls
Tourist attractions
So, here are the options which are qualifying for travel reimbursement with the BOA's travel rewards card. Also, you can redeem your winning points in gift cards or cash.
Final thoughts
Most interestingly, Bank of America Travel Rewards Credit Card is not limited to certain websites or service providers to redeem these rewards. Unlike other travel card options, you can use these travel card rewards anywhere. Ultimately, this is the biggest opportunity to consider for every type of travel. So, when you want to consider a no-fee travel card option, then redeeming points with BOA's card should be considered.