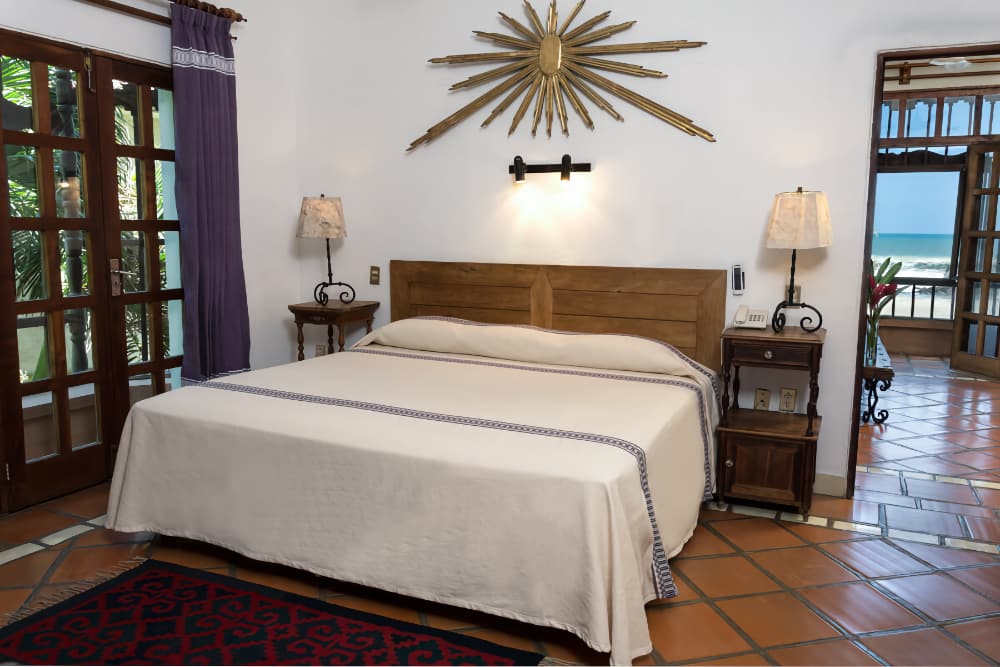 A vacation in Puerto Escondido will have you feeling as if you left everything behind and are now living in paradise. Of course, once you arrive in paradise, you must have an amazing place to stay. That is where some of the best hotels in Puerto Escondido come in. There are plenty of Puerto Escondido hotels, but not all of them are worthy of the incredible vacation you are about to have!
Best Hotels in Puerto Escondido 2022
Booking.com rating of Exceptional (9.5. of 10) with 63 reviews
Casa Bicachi is one of the Puerto Escondido hotels that is adults-only. The rooms at this hotel in Puerto Escondido include a terrace or a balcony. They all look out over the pool or the ocean. As a guest of this hotel, you will find yourself walking to Zicatela Beach in less than ten minutes. That is perfect for all those mornings and nights, when you want to stroll along the shoreline. There are four other beaches within a three-mile radius as well. You will also find yourself approximately two and a half miles from the Commercial Walkway. The downtown area of Puerto Escondido is just a little further.
Booking.com rating of Exceptional (9.6 of 10) with 372 reviews.
Casa Beu is only a four-minute walk from Zicatela Beach. So, don't be surprised if you spend more time at the beach that you do in your roomy accommodations. Every room is air conditioned, which is perfect when you need a break from the heat. The outdoor swimming pool is also a nice way to cool down without heading over to the ocean. Free Wi-fi and continental breakfasts are two other perks guests of this hotel have while on vacation in Puerto Escondido.
Hotels.com rating of Superb (9.2 of 10) with 18 reviews.
There are plenty of amenities for you to enjoy when you stay at the Casa del Olas Boutique Hotel in Puerto Escondido. All the rooms have a seating area to give guests more space. When you are not in your room, you may find yourself out in the garden, bar, or shared lounge. The fitness center is popular for those guests who want to get a quick workout in during their vacation.
As a guest, you may want to take advantage of the room service at this hotel. Evening entertainment is also available. Although, if that is not enough, you can contact the concierge to see what else they can recommend.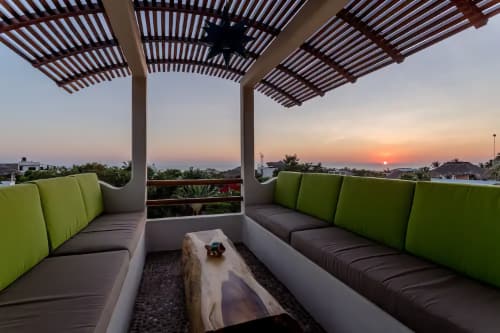 Hotel Suites la Hacienda is a short six-minute walk from Carjzalillo Beach. When you arrive at this hotel, you will feel as if you are in the middle of nowhere, because it is surrounded by tropical foliage. Relaxing days can be spent at the hotel's pool. However, there are numerous activities you can participate in during your stay.
Most guests enjoy walking to the nearby shopping centers and local restaurants. Deep sea fishing, surfing, and encounters with wildlife are also options when you stay at this hotel in Puerto Escondido.
Hotels.com rating of Superb (9.2 of 10) with 52 reviews
The Punta Zicatela Hotel is quite popular with travelers like yourself since it is so close to the beach. A few steps from your air-conditioned room and you will find yourself on the sandy shoreline of Zicatela Beach. This hotel has both an indoor and outdoor swimming pool, so you can swim wherever you feel most comfortable. The bar, garden, and sun terrace are all incredible places to relax at any time during your vacation.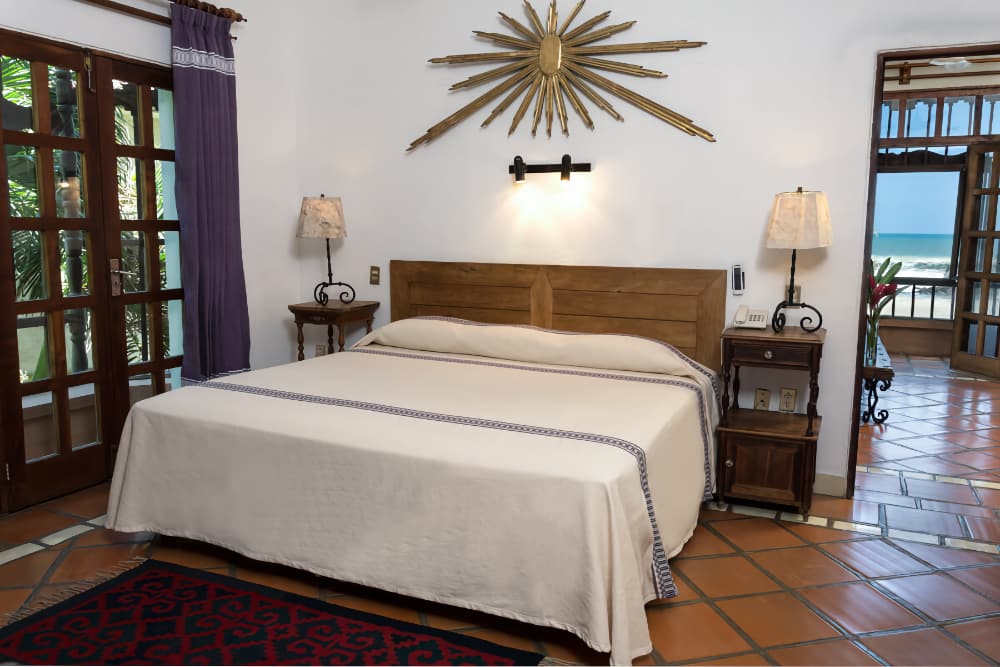 If you are searching for a colonial-style hotel in Puerto Escondido, Hotel Santa Fe will check off that box. This hotel is surrounded by tropical gardens, so it feels like you are away from the bustling streets. Every room has a private balcony, so you can relax outside any time you wish. The three pools offer plenty of swimming options.
Of course, Zicatela and Marinaro Beaches are close by. You can easily walk to either of them in a couple minutes. You must dine at the on-site restaurant at least once during your stay. The Mexican and international cuisine is delicious. And you will love the views of the Pacific Ocean from your table.
Hotels.com rating of Superb (9.2 of 10) with 62 reviews.
The Shavanna Hotel Boutique is a little further from the beach than other hotels in Puerto Escondido. However, you can reach Carrizalillo Beach in approximately fifteen minutes. The rooms at this hotel are spacious, although it is doubtful you will spend much time inside. The terrace offers an excellent place to relax during the day or night. And the bar is always an option if you are looking for something to drink.
These are the best hotels in Puerto Escondido. Each one offers unique features and amenities, so you will want to choose which of the Puerto Escondido hotels you want to stay at carefully. After all, staying at the best hotel for you will only improve your already amazing vacation in the area.